There are many different approaches to check for an arrest warrant. Some better than others.
So, What Is A Warrant?
A warrant is an order that authorizes a specific action, issued by a judge. The action that it authorizes would be considered illegal if performed without a warrant. A warrant protects law enforcement from prosecution. Note that a legal warrant must contain the Defendant's name, the signature of the commanding judge, and a description of the offense. Additional information may be present as well, such as order of arrest of the defendant, or require their appearance before the magistrate judge.
If you're interested in finding out information on a warrant, here's what we suggest:
Check Arrest Warrants Online For Full Background Information
Online public records provide affordable and easy access to arrest warrants. Their search also preserves your anonymity and privacy, meaning that no one will notice you searched their arrest warrant. Their online database possesses up to date and accurate information pertaining to the warrant as well, such as the date it was issued, and the details of the charges.
Getting information pertaining to past criminal and arrest charges is invaluable. With it, you can avoid hiring suspected burglars, murderers, or gang members. Note that the online warrants check is available irrespective of the person's current location. The convenience of immediate access cannot be understated, when compared to other methods.
Contacting Sheriffs Offices To Find Out Whether They Hold An Arrest Warrant
If you have the time and resources, you can travel around checking arrest warrants issued at different county police stations. Alternatively, you can call the sheriff's offices requesting them to check their databases for the warrants.
In some cases, you will find this information on their websites. Do keep in mind that many law enforcement databases aren't interconnected, which can create a hassle when trying to zero in on someone,
It can be time consuming in a lot of ways, but if you really prefer conventional methods of research, this is an option.
Check At The Courthouse
This method will require you to visit your county courthouse, at which you can ask a clerk for the requisite information. Keep in mind that if a warrant has been placed for your arrest, you may be arrested immediately. If this is your desired method, you can also have a trusted friend or family member check on your behalf. However, just like when checking with the sheriff's office, this information is likely localized, and is not the best way to check on someone you've recently met.
Seek The Services Of A Local Attorney
If you feel like your investigations will result in your arrest, then consulting an attorney may prove wise. Most law offices can search through their own databases, in addition to offering advice in relation to the charges. But beware, they often have a steep service fee.
Publications By The Department Of Police
An alternative is to simply read the papers. Some police departments publish warrants and related information through news outlets and social media. However, beware that this is only reliably done when concerning violent criminals.
Now, it should come as little surprise that researching a warrant online is the safest, quickest, and most reliable method that we've discussed.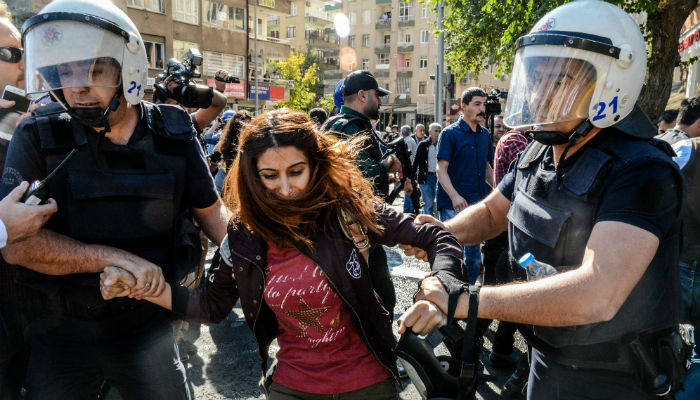 So, What Does It Actually Mean When A Warrant Is Issued?
When an arrest warrant is issued in a case, the defendant should make sure they appear in court on a date specified by the warrant. Immediately after receiving a warrant for your arrest, contact an attorney, and consult them on your next step. Remember, a warrant is not proof of guilt. It simply means you are suspected of a crime. If a warrant specifies that you may also release on bond, that simply means you can pay a fine to avoid jail time.
If you're going to go with the online route, then we recommend SpyFly. They possess public records in the billions, and can supply you with information in a quick and convenient way.  Their databases are secure, and can supply you with information related to any criminal or arrest records across the United States.
SpyFly provides consumers affordable, immediate access to public record information. Federal laws prohibit businesses from using SpyFly's service to make decisions about employment, insurance, consumer credit, tenant screening, or for any other purpose subject to the Fair Credit Reporting Act, 15 USC 1681 et seq.